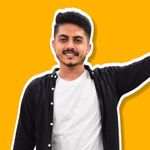 Ali Shah
Expertise
E-Commerce, Digital Marketing, Copywriting, Web Design, Graphic Design, Google Ads
Education
Diploma in Artificial Intelligence from Omni Academy, Artificial Intelligence Master Course from Omni Academy
Highlights
Having a featured interview on Copywriting.org

Helped an e-commerce startup generate $10,000 in their first month
Experience
Over the past five years, Ali has taken on the roles of a digital marketer, copywriter, e-commerce specialist, SEO consultant, and advertising manager. He has increased his clients' visibility by 85% and generated $5 million in revenue for his clients globally. In addition to his writing and marketing projects, Ali is an experienced graphic designer and web developer.
Quote From Ali Shah
"A single sheet of paper can't decide your future."
About EGNITION's Editorial Process
EGNITION's editorial team is committed to delivering accurate and pertinent e-commerce insights that focus on automating business functions to foster success. Our experts diligently fact-check all content to ensure its precision and applicability. We pride ourselves on sourcing information exclusively from credible e-commerce authorities and authoritative sources. When necessary, we provide proper citations within our materials. Each piece of content undergoes a thorough review and editing process, reflecting our steadfast dedication to maintaining the highest standards of excellence. For an in-depth understanding of our core principles and comprehensive procedures, we encourage you to peruse our detailed editorial policy.