Edit Your Shopify Product Tags Quickly With These 5 Steps

By

Ashley Stander

Reviewed by

Michelle Meyer
Updated July 24, 2023.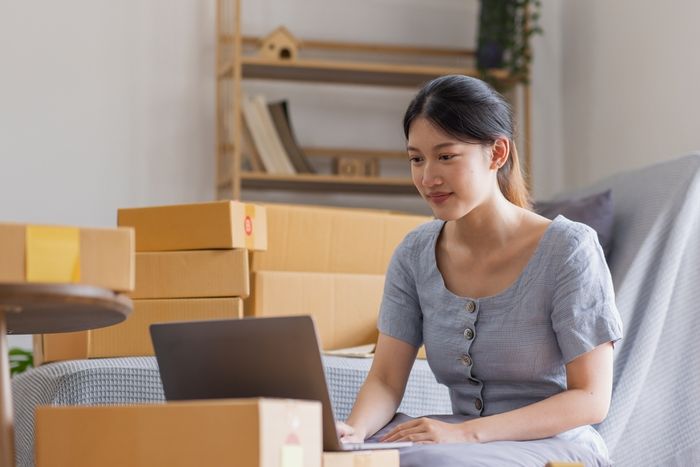 Product tags are an important part of inventory control because they help you manage and organize your products and orders like a pro. These tags are not only intended for your customers, but they also make it easier for you to categorize and search for products within your e-commerce store, especially if product numbers increase.
Shopify Product Tags
Product tags are labels you can use to categorize a range of items like products, orders, customer data, blog posts, returns, and transfers. By using selected tags, you can easily search and add filters to your drop-down menus; e.g., you can group all the products you source from the same distributor for your e-commerce store together.
Benefits
There are many benefits to using product tags. Besides streamlining the purchasing process for both you (as the seller) and your buyers, product tags:
Make it easier for sellers to create automated collections and, as a result, stay organized.

Allow your customers to search for and filter your products easily and efficiently.
If you make a mistake and need to change your product tags, you can simply edit them.
» What other benefits do product tags have? Discover how product tags affect SEO
How to Edit Product Tags in Shopify
There are five easy steps to editing your product tags within your Shopify store.
Step 1: Log in to Shopify
Go to your Shopify Admin.
Step 2: Navigate to your product list
Once you are admin, go to Products and then click on All products.
Source: https://blog.avada.io/shopify/docs/edit-tags.html
Step 3: Enter your tags
Type in the tags you want to add to the product. If you need to add multiple tags, separate them with a comma.
Source: https://blog.avada.io/shopify/docs/edit-tags.html
Step 4: Edit the tag
Delete the existing Shopify tags you want to edit by clicking on the cross icon. You'll find it near the tag. Then edit the tag to read what you need it to.
Source: https://blog.avada.io/shopify/docs/edit-tags.html
Step 5: Save your changes
Locate the Save button and click on it to save the edits you've made.
Source: https://blog.avada.io/shopify/docs/edit-tags.html
Best Practices for Using Shopify Product Tags
Below, we touch on some of the more important best practices to help you use the tags optimally and get the most out of them for your Shopify store.
Use Tags for Promotions & Discounts
Everybody loves a good discount. These product tags allow you to apply promotions or discounts to a group of certain products. All you need to do is add the tags to your chosen collection and show the product badges in every store section. For more flexibility, add the tags using the promotion type and not the features of the product. It's easy to reuse these tags.
Create Tags Based on Shipping Details
Streamline your logistics and distribution processes by creating tags based on shipping details. You can quickly and easily check on the status of orders and deliveries if you have tags that will allow you to filter according to delivery dates, urgency (e.g., the package must be delivered in time for Christmas or a birthday), zip codes, etc. The tags can also be implemented in emails if you need to send updates about cancellations or partially filled orders. This will all contribute to a better customer experience because you remain in control of all your processes.
Create Reusable Product Tags
Being able to reuse discounts and promotions within your e-commerce store can save you time and effort. Consider using this for events you know happen annually, e.g., seasonal sales, Christmas, Black Friday, etc.
Consider a Shopify App for Product Organization
There are several apps you can consider for product organization in Shopify. If you decide to choose the Bestsellers reSort app from Egnition, you will be able to take advantage of a few handy features. With Bestsellers reSort, you can:
Sort and order your products, change sorting rules to coordinate your clients' purchasing cycles and inclinations, and improve your store to sell more.

Sort items by income, deals, or labels, advance items physically, and push sold-out products down much more.

Properly organize collections, thereby selling better, increasing Return on Investment (ROI), and driving organic traffic.
» Interested in learning more about this handy app? Check out this Bestsellers reSort review
Final Verdict
Efficient product organization can lead to increased sales. Egnition's Bestsellers reSort app, with its various easy-to-use features, can help you optimize your products and collections, both for yourself and your customers. If you're still unsure, try a 7-day free trial.