3 Best Inventory Management Systems for Your Shopify Store—A 2023 Review

By

Daniël de Jager

Reviewed by

Nevena Radulović
Updated July 20, 2023.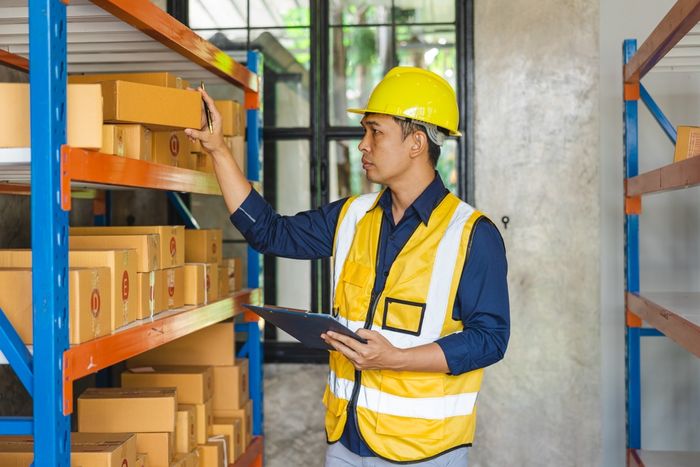 Once your Shopify store starts scaling up, you'll need to start using an inventory management system (IMS). While management concepts such as FIFO inventory management are often discussed when considering inventory management, you'll need the right software system to carry out the functions first.
An inventory management system is a program designed to streamline inventory functions such as tracking, stocking, and fulfillment.
Handling everything from the supplier to the customer, inventory management systems help keep things running smoothly with minimal manual input. Using these in tandem with inventory management apps will help you avoid stockouts and fulfill orders quickly.
It's best to make the transition from manual systems to an IMS before you're overloaded.
Key Features to Look for in an Inventory Management System
Multi-store and omnichannel support:

If you have

multiple Shopify stores

and physical locations, you'll need an IMS that can bring them together into a unified system.

Metrics and forecasting:

A good IMS goes beyond tracking stock by analyzing historical data, forecasting demand, and acting accordingly. IMS metrics are a rich source of data on which to build models and plan strategies.

Integrations:

Beyond the obvious Shopify integration, an IMS should support point-of-sale (POS) systems if you have physical locations, as well as integrate with your logistics systems.

Complete automation:

A good IMS will be able to

automate inventory management

in various ways, not just record simple metrics and numbers. Functions such as

managing out-of-stock items

, managing pre-orders, and ordering from suppliers when stock gets low will make the store manager's life a lot easier.
Our Top 3 Picks for the Best Inventory Management Systems in 2023
Here are our best IMS picks for your Shopify store. While this isn't an exhaustive list, it's a good place to start and figure out what you're looking for.
1. Multi‑Store Sync Power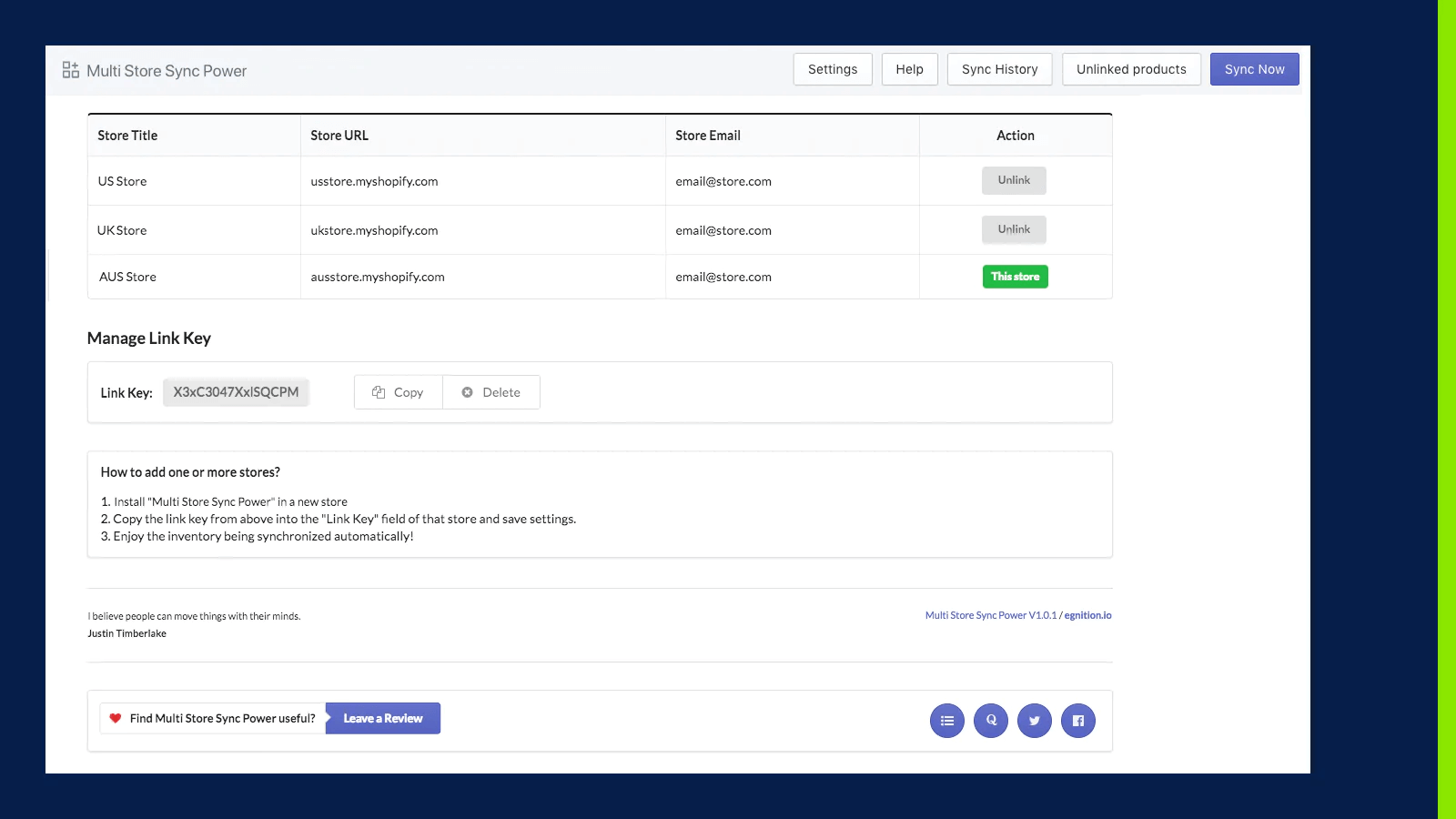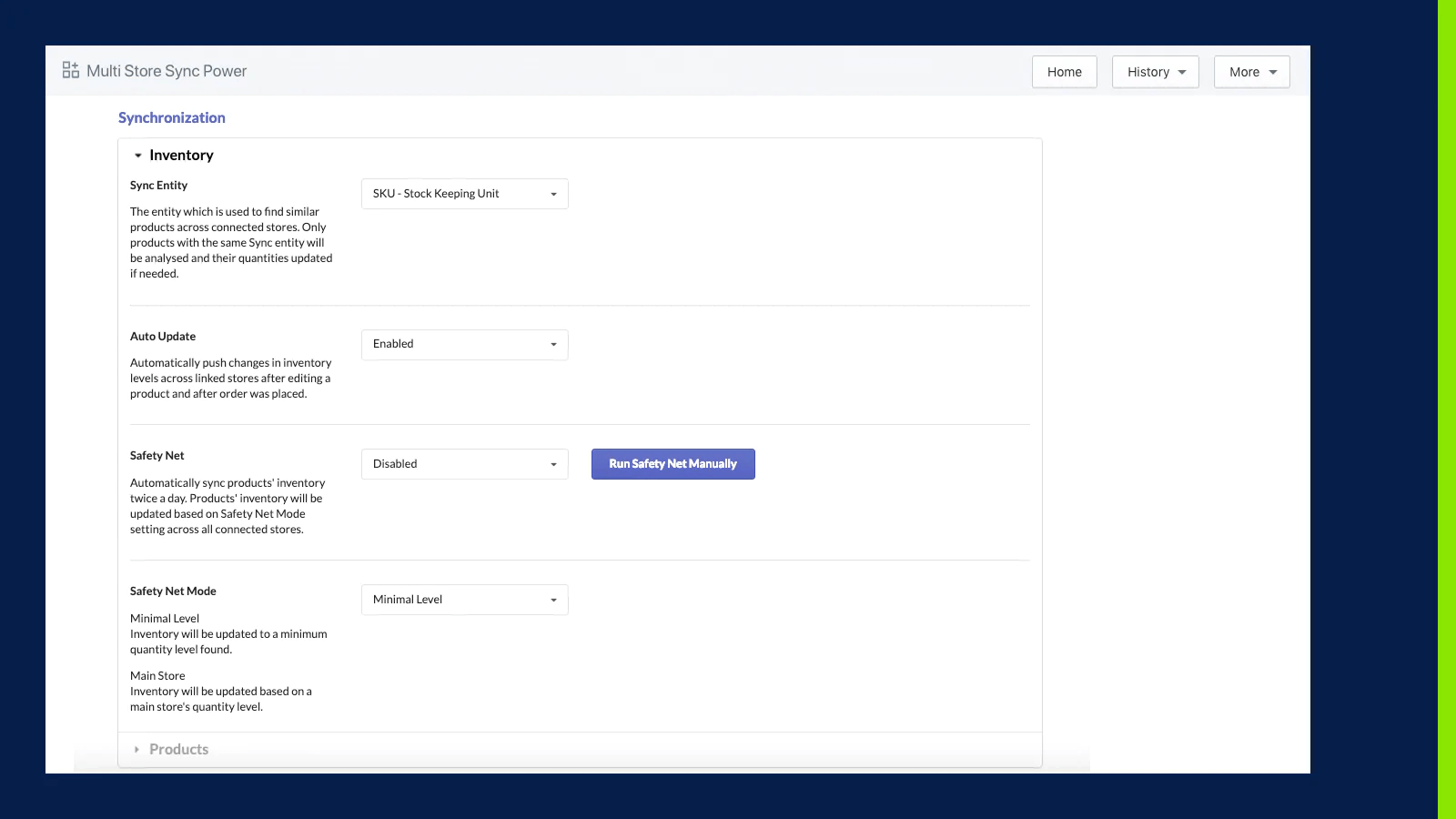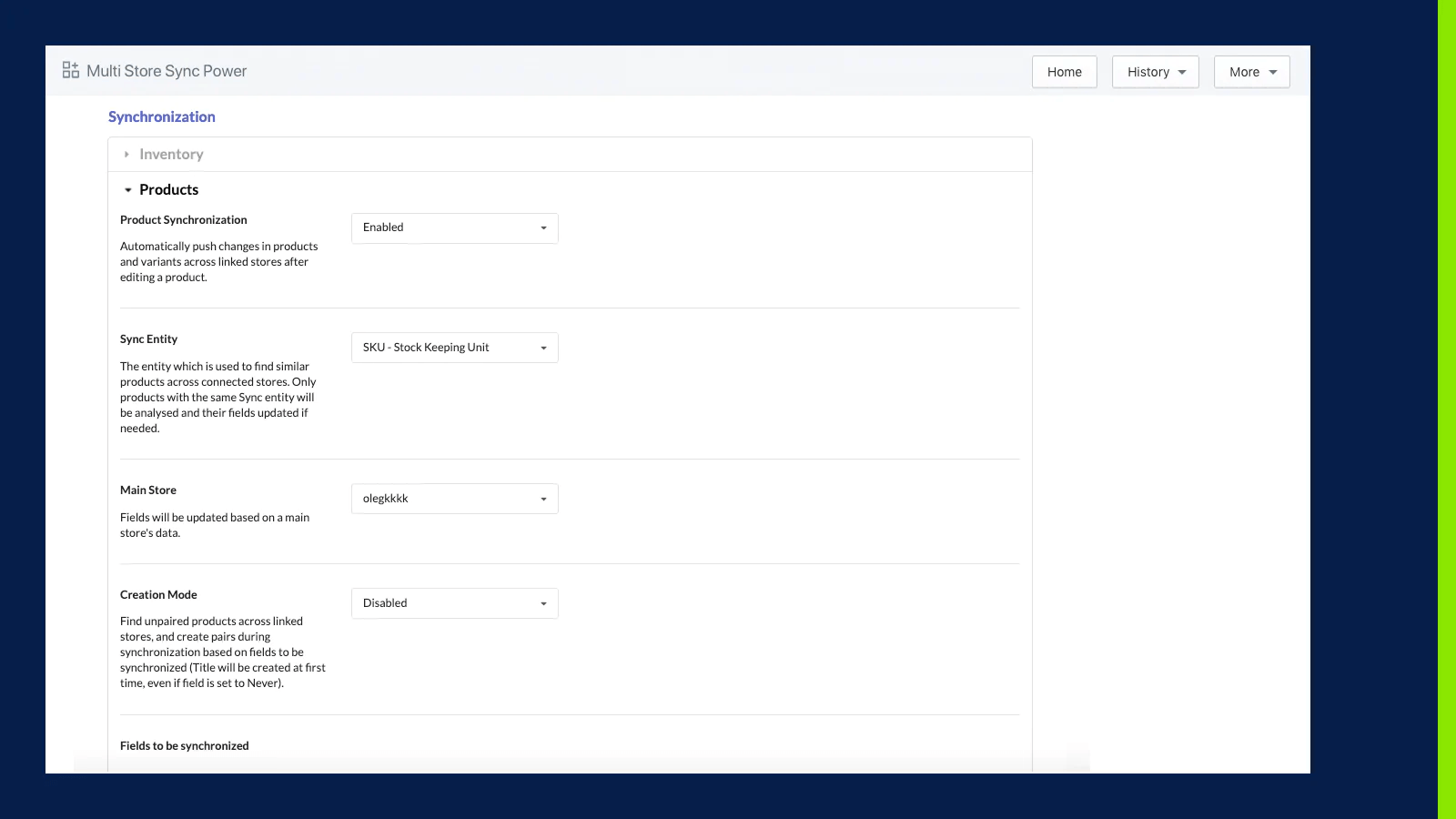 Synchronize inventory levels and update product data across multiple locations.

Full multi-location support for maximum flexibility.

Free plan available.
Multi-Store Sync Power is the ideal software if you're managing multiple stores because it links all of your inventory data, thereby removing any manual processes. Whenever a new product is created or updated or your inventory levels change, it automatically reflects across all your stores.
Pros
Automation saves time and eliminates mistakes

Detailed history reporting features

Efficient customer service
Cons
May require customer service support to set up
» Make the most of the best practices for managing multiple Shopify stores
2. Out‑of‑Stock Police
Automatically manage out-of-stock items in real time.

Avoid losing organic traffic by strategically hiding out-of-stock products.

Free plan available.
Out-of-Stock Police helps you manage your inventory by automatically removing or hiding sold-out items in your collections while still keeping them visible to search engines to improve SEO. The app will notify you when stock levels are low or have run out, giving you more control over reordering and timelines.
Pros
Customizable to your inventory cycle

Re-stock more efficiently

Increase targeted organic traffic

Efficient customer service
Cons
Out-of-stock reports may require refinement
» Boost your Shopify store with tips for managing your out-of-stock products
3. Bestsellers reSort
Automatically sort and organize products in your collections.

Customize collection sorting rules based on product types.

Free plan available.
Bestsellers reSort is a unique product sorting tool that provides additional analytical functions. The app allows you to set custom sorting rules while taking into account product features, gross profit, inventory levels, discounts, and more. It will also analyze your sales according to the timeline you've set. These functions can increase your sales by optimally organizing your items for your customers.
Pros
Customizable to your store's needs—including multiple locations

Increase sales and ROI by matching customer buying behavior

Efficient customer service
Cons
May require customer support to set up
» Customize your sorting rules by changing Shopify's default "Sort by" option
Make the Right Choice for Your Shopify Store
When deciding which IMS is best for you, remember to check which one works best for your specific needs, not just the one with the best reviews or the lowest price. All three of our picks scale well, but it's best to take advantage of the free trials first to make sure you're getting the right solution to manage your Shopify inventory better.