How to Manage Inventory on Shopify With the Best Apps

By

Brody Hall

Reviewed by

Viktorija Cosic
Updated September 4, 2023.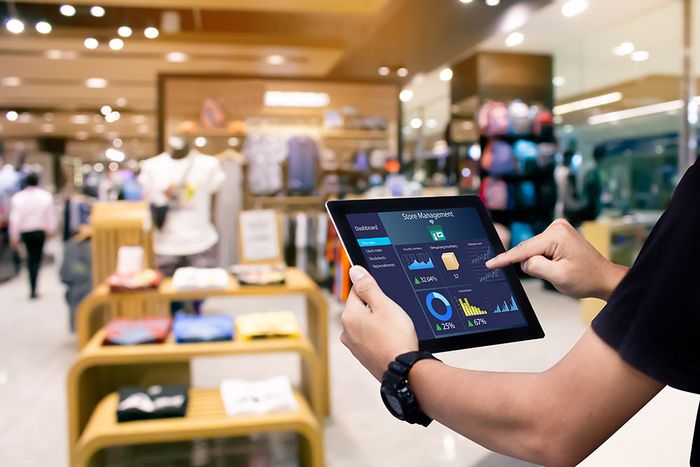 Effective inventory management is a critical aspect of running a successful Shopify store. It ensures you have the right products on hand to meet customer demand while minimizing costs and maximizing profits. In this guide, we'll explore the importance of inventory management for Shopify businesses and provide strategies and app recommendations to help streamline the process.
Why Is Inventory Management Important for Shopify?
Inventory management on Shopify is about more than just keeping track of products. It's a strategic tool that enables you to:
Track stock levels:

Monitor your available inventory and reserve stock, and know precisely when to reorder.

Profit and loss analysis:

Understand the profitability of each product and make informed decisions.
Best Shopify Apps for Inventory Management
Bestsellers reSort is your smart organizer for products, allowing you to organize them in unimaginable ways to improve sales and save time.
No-limits configuration:

With dozens of options, this app is as flexible as you want it to be, allowing you to configure sorting rules per collection.

Sort by real revenue:

Resort allows you to sort by real revenue or sales for a specific number of days, helping you sell more popular products that are relevant now.

Custom sort order:

Create a custom sort order

using sorting by tags and keep products organized as required.

Drive better ROI:

Properly organized collections sell better and increase your Return On Investment (ROI), and Resort helps you drive growth automatically.
» Check out this comprehensive Bestsellers reSort review for an in-depth understanding
Out-of-Stock Police is your smart management solution for out-of-stock products, increasing sales and organizing collections efficiently.
Push products to the bottom:

This app ensures that

out-of-stock products

are never shown at the top of their collections, improving the user experience.

Flexible configuration:

Automatically push out-of-stock products down or hide them based on your inventory cycles, enhancing inventory management.

Boost Shopify SEO:

Keep your out-of-stock products indexed by search engines, increasing store visibility and attracting more organic traffic.

Get more and better leads:

Benefit from organic traffic to out-of-stock products and improve customer engagement with relevant products and cross-selling.
» Learn more about this handy app in the following Out-of-Stock Police review
Best Inventory Management Strategies
1. Allocate Par Levels
Setting par levels for inventory items can be extremely helpful for a business's overall inventory management. By establishing desired quantities for each item, a company can plan its purchasing and stocking decisions more effectively. In addition, regular reviews of par levels can help to identify items that may no longer be needed or necessary, leading to less excess stock on hand.
2. Perform Regular Stock Audits
A regular stock audit is an important tool for inventory management because it helps ensure that the correct inventory is being tracked and that there are no discrepancies between the physical inventory and the accounting records. An audit can also help to identify any potential problems with the inventory management system or with the way that the inventory is being managed.
3. Hone Your

Demand

Forecasting Skills
Demand forecasting is a tool used to predict future demand for a product or service. This information can be used to help with inventory management by helping to ensure that the correct amount of stock is kept on hand. Inventory forecasting can also help identify patterns in demand so that managers can plan for fluctuations in demand in the market.
» Do you want to plan for fluctuations in demand? Then, you must know all the tips, tricks, and techniques
4. Outsource Inventory Management
One way that outsourcing inventory management to a Shopify app can help to reduce profit loss is by reducing the amount of time that is needed to manage inventory. By automating some or all of the tasks related to inventory management, a business can save time and resources that can be put towards more important tasks.
Additionally, using a Shopify app for inventory management can help businesses to better track their inventory levels and ensure that they are not overstocking or understocking items.
Mastering Your Shopify Inventory: From Chaos to Control
In the world of e-commerce, where every click counts, effective inventory management isn't just a necessity—it's a critical component of your Shopify store's success. As you've discovered, the strategies outlined here, coupled with the power of top-notch apps like Bestsellers reSort and Out-of-Stock Police, can transform your inventory management from a headache to a competitive advantage.
Your Shopify store's profitability and customer satisfaction hinge on your ability to manage inventory effectively. With these tools and techniques, you can ensure your products are always in stock when your customers need them.