Black Friday Checklist: Prepare Your Store for Black Friday Success in 2023

By

Adeel Qayum

Reviewed by

Anelisa Nokoyo
Updated August 31, 2023.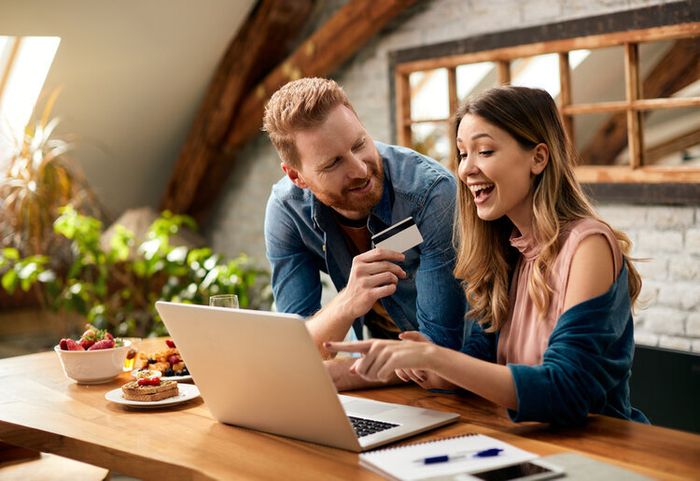 Black Friday is one of the most important events of the year for an e-commerce business owner, and the numbers back it up. Data from Adobe Analytics shows that online shoppers spent a record-setting $9.1 billion in 2022.
Projections show that 2023 is set to be on par, with many consumers feeling the sting of inflation and looking for the best holiday deals.
If you want to capture some of the spend for your own Shopify Black Friday sale, it's important to be prepared so you can stay ahead of the growing competition. Let's look at a Black Friday checklist to help you do just that.
» Want your collections to stand out? Keep best-sellers top of mind with this step-by-step guide.
1. Review and Optimize Product Inventory
Since inventory moves quickly on a day like Black Friday, it's essential to make sure you're reviewing and updating your product inventory before you launch your campaign.
Consider using curated Shopify collections, which can enhance your customer's shopping experience and make it easier to find products they're interested in. "Gifts under $50," "Bestselling tech deals," or "Gifts for her" are all great examples of effective collection themes.
It's also important to make sure you're identifying and removing out-of-stock items to avoid customer frustration and messy customer service situations. If you're using Shopify, hide out-of-stock inventory with these apps:
Out-of-Stock Police
Maintaining a well-organized collection layout is even more important during the high-demand Black Friday period. Out-of-Stock Police helps you manage out-of-stock products and optimize inventory more efficiently. It offers many helpful features, like the ability to push out-of-stock items to the bottom of collections and monitor their status.
» Get all the details in this Out-of-Stock Police review.
Bestsellers reSort
Bestsellers reSort can help optimize your store's product organization. This powerful tool simplifies the process of online merchandising by offering a range of smart sorting rules. Whether you want to prioritize products based on real revenue, sales, tags, or other criteria, Bestsellers reSort has got you covered.
» Find out more in this Bestsellers reSort review.
2. Craft Irresistible Discounts
The whole point of Black Friday is to get an incredible deal, so you'd be remiss if you didn't craft irresistible discounts for your customers. The better the deals, the quicker you can draw them in and close the sale. Setting up Shopify Black Friday discounts on the platform is a straightforward process. You can set up multiple types of discounts, such as:
Tiered discounts:

The percent off increases the more products a customer buys in one session.

Bundle deals

: You can group items together and offer them at a lower rate than individually.

Limited-time offers

: These create a sense of urgency to make a purchase in a specific amount of time.
Personalize Discounts With Order to Discount
Order to Discount is an easy-to-use tool to help you generate automated and personalized loyalty discounts to send to your shoppers and customers via email. You can customize these discount and email templates based on details like order information.
» Check out this Order to Discount review for more info.
3. Optimize Your Site and Use Urgency Tactics
Your website is the tool that customers will use to decide whether to buy from you. That's why it's important to ensure that it's optimized to motivate customers to buy.
Look for an appealing and responsive Black Friday Shopify theme, one that'll catch your customers' eye while making the shopping process as smooth and seamless as possible across all devices. This requires mobile optimization and fast-loading pages.
Additionally, leverage the classic psychological tactic of urgency and scarcity to drive sales by making customers feel a sense of FOMO. You can easily accomplish this with countdown timers for limited-time offers. There are several Shopify apps available to install countdown timers, like Essential Countdown Timer Bar, and Hextom.
4. Strengthen Customer Support and Logistics
Today's customer has high expectations for customer support and even higher expectations for shipping. This is why you simply can't afford to cut corners in these areas. Make sure you have enough staff on hand to promptly handle customer inquiries during the busy Black Friday period.
Make sure that your shipping policies and timelines are clearly stated on your policies, product, and checkout pages. This way, you can be sure you're managing customer expectations right off the bat, avoiding as many customer service queries as possible.
5. Leverage Email Marketing and Social Media Promotion
Email marketing is a powerful tool for reconnecting with your customer base and subscribers, and Black Friday is the time to get creative with attention-grabbing email campaigns and deals.
To do this, use clever, catchy, and clear subject lines, as well as high-quality images and high-contrast text and colors to strategically retain customer attention. Whenever possible, offer personalized product recommendations based on customer preferences and past purchases.
Social media is another powerful Black Friday promotional tool. You can use high-quality product images, storytelling, personality, and humor (where appropriate) to lure in customers. Remember to use engaging educational content as well to keep customers interested and informed about your Black Friday deals.
Use relevant hashtags and, when you have the opportunity, collaborate with influencers in your niche who can broaden your reach and boost your brand's credibility.
Targeted email campaigns are a great way to engage customers, promote products, and drive sales on Black Friday while also nurturing customer relationships for the long term.
Navigating the Black Friday Frenzy
As we approach Black Friday, it's important for e-commerce store owners to prepare as early as possible. Leverage the tools and strategies we've talked about here, including reviewing and optimizing your inventory, creating amazing discounts, optimizing your website and creating urgency, and using marketing strategies like email and social media.
Also, be sure to check out Egnition's apps to make it all faster and easier. Remember: Black Friday success requires a combination of inventory management, strategic marketing, and customer engagement. Taken together, these elements can help you create a seamless shopping experience for your customers and optimize your collections to cater to the high demand.
» Do you have multiple Shopify stores? Learn how to manage them effectively.