What Are the Easiest Types of Products to Manage on Shopify?
Shopify makes it easy to sell both physical and digital products, but which type of product is easier to manage?

By

Jameela Ghann

Edited by

Janet Barben
Published November 5, 2023.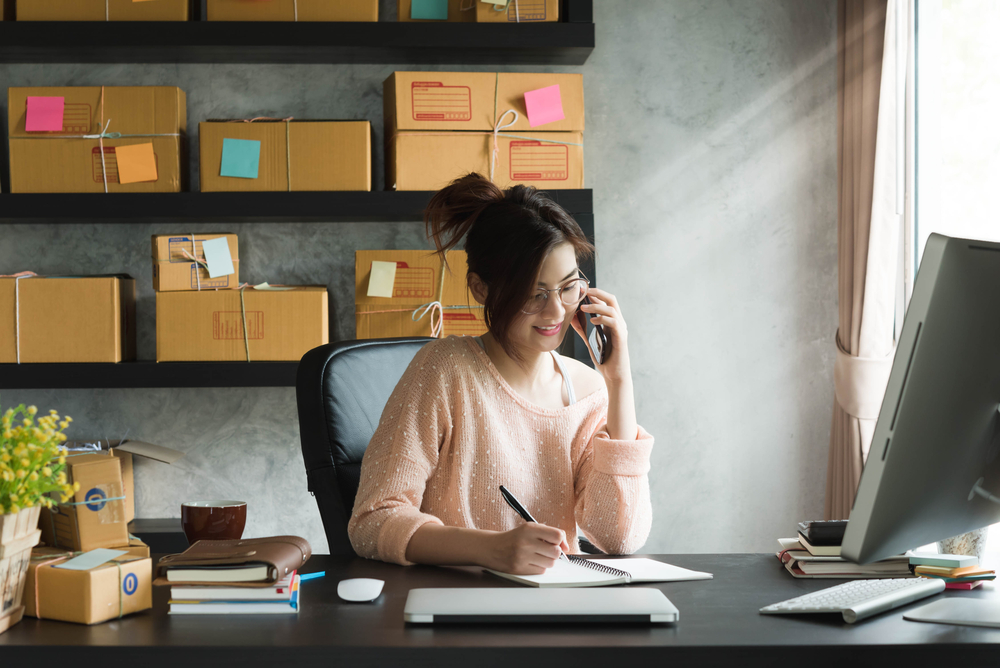 Shopify is a powerful e-commerce platform that can help you sell a wide variety of products, both physical and digital. With millions of merchants using Shopify, it's clear that this platform is a popular choice for businesses of all sizes.
Physical products account for the majority of e-commerce sales, but digital products have higher profit margins, so which do you choose? Let's break down everything you need to know about the easiest types of products to manage on Shopify and provide tips for managing them effectively, whether you're a beginner or an experienced seller.
» Want to speed up your site design? Check out how you can use AI to build a Shopify store from scratch
Meet the Expert
What are the different product types available on Shopify?
Shopify offers a wide range of product types that merchants can sell in their online stores. These product types can be broadly categorized into physical products, digital products, and services.
Physical products:

Tangible items that can be shipped to customers. Some popular examples of physical products sold on Shopify include clothing, accessories, electronics, home goods, and food and beverage.



Digital products

:

Intangible items that can be downloaded or accessed online. Some popular examples of digital products sold on Shopify include e-books, software, music, and videos.

Services:

Intangible offerings that can be performed for customers. Some popular examples of services sold on Shopify include web design, consulting, and event planning.
In addition to these broad categories, Shopify also offers a number of more specific product types, such as gift cards, bundles, and subscriptions.
Benefits of managing digital products on Shopify
Digital products generally have the easiest setup process and require the least maintenance and ongoing management on Shopify. This is because they don't require shipping or inventory management. To set up a digital product, simply upload the file to Shopify and create a product listing.
Some of the best digital products to sell include:
E-books

Software

Online courses

Music

Videos

Templates
Printables

Fonts

Stock photos

Graphics

Themes
Digital products are convenient
Customers don't need to wait for a physical product to be shipped. Digital products can be downloaded or streamed immediately after purchase. This is especially beneficial for customers who need access to the product immediately, such as students who need to download a textbook for class or businesses that need to download new software.
There are no shipping costs
There's no need for shipping with digital products, which saves you money and time. And you don't need to worry about packaging, shipping labels, or tracking numbers. Additionally, customers don't need to pay for shipping, which can be a significant saving for large or expensive items.
They never go out of stock
Digital products are a great choice for simpler inventory management. This is because they don't have a physical inventory. Once you've uploaded the file to Shopify, you have an unlimited supply without having to worry about running out of stock. This is especially beneficial for merchants who sell seasonal or on-demand products.
They can be downloaded or streamed by customers immediately after purchase. They don't require shipping or inventory management, they typically have no weight or dimensions, and they don't require special packaging.
Print-on-demand products also require relatively little maintenance and ongoing management. Once you have created your product listings and uploaded your designs, the print-on-demand supplier will handle everything else.
Challenges of managing digital products on Shopify
High competition:

About

80% of e-commerce decision-makers

consider competition to be tough in their market. This can make it difficult for digital products to get noticed and generate sales.

Downloads set-up:

Shopify doesn't include digital download functionality by default. Instead, you need to install a free Shopify app to sell digital products. To do this visit the Shopify App Store, search for the platform's Digital Downloads app, and click the Add app button. It integrates with your store and allows you to add files to new or existing products.

Product descriptions:

Digital products can be difficult to describe in a way that is both accurate and engaging. You need to be careful to

create product descriptions

that accurately describe the product and its benefits, while also being engaging enough to convince customers to purchase the product.

Pricing:

It can be difficult to

price digital products correctly

. On the one hand, you need to set a price that's high enough to cover their costs and generate a profit. On the other hand, you need to set a price that's low enough to be competitive and attract customers.
Benefits of managing physical products on Shopify
Physical products can also be easy to set up on Shopify, but there are a few more steps involved than with digital products. You'll need to create a product listing, add product photos and descriptions, and set up shipping and inventory management.
However, if they're dropshipping products, the photos and descriptions might already be done for you! There are many physical products that sell well on Shopify. Some of the most popular product categories on Shopify include:
Clothing and accessories

Electronics

Home goods

Toys and games

Food and beverages

Beauty products
Jewelry

Sporting goods

Outdoor gear

Pet supplies

Handmade goods
Higher perceived value
Physical products are seen to have more tangible value than digital products. Customers can see, touch, and feel physical products, which can make them feel more valuable. This can lead to increased customer satisfaction and loyalty.
More opportunities for cross-selling and upselling
Physical products offer more opportunities for cross-selling and upselling than digital products. For example, a merchandiser who sells clothing could cross-sell shoes and accessories to their customers. They could also upsell customers to more expensive items, such as a premium jacket or pair of shoes.
Increased brand awareness
When customers receive a physical product in the mail, they're reminded of the brand and the positive experience they had when purchasing the product. This can lead to repeat purchases and referrals to friends and family.
Challenges of managing physical products on Shopify
Shipping and inventory management:

Physical products must be shipped to customers and their stock levels must be tracked. This can be time-consuming and expensive.

Product variations and weight:

Physical products may have a lot of variations, such as different models, features, and specifications. You need to create a

separate variant

, upload images, and

manage inventory levels for each variation

, which can be time-consuming. They also have weight and dimensions, which can affect shipping costs and packaging requirements.

Perishable goods and heavy or bulky items:

Perishable goods like alcohol

or food have a limited shelf life and need to be shipped and delivered promptly. Heavy or bulky items, such as furniture and appliances, can be challenging to ship and store.

Returns and exchanges:

Physical products are more likely to be returned or exchanged than digital products. Merchants need to have a clear and concise return and exchange policy in place and make it easy for customers to return or exchange products.
How to manage specific product types on Shopify
Third-party apps can enhance the ease of managing and selling certain product types in a number of ways. For example, they can help you to:
Create and manage product variations

Track inventory levels

Fulfill orders automatically

Offer custom options to your customers

Integrate with other platforms, such as email marketing and social media
Bestsellers reSort lets you customize how your products are sorted based on their features, gross profit, inventory levels, discounts, and other factors. It also analyzes your sales over a period of time you specify. These features can help you increase sales by organizing your products in a way that is most appealing to your customers.
» Read this Bestsellers reSort review to learn more about the app
Physical vs Digital Products on Shopify: Ensuring Easy Management When Choosing Your Niche
When building a Shopify store, it's important to choose products that you feel passionate and knowledgeable about. This will automatically simplify management, even if the products are fairly complex. You'll be able to create compelling product descriptions and answer customer queries with ease.
Launching with a small number of products that you know well and can manage effectively. It's better to start with a few products and grow from there. Along with that focus on high-margin products to generate more profit, even if you sell a smaller volume of products.
Once your store has started to take off, consider using an app such as Bestsellers Resort to make product management significantly easier.