4 Reasons Why I Optimize the Images in My Shopify Collection
First impressions make a lasting impact. Below I share why you shouldn't underestimate the value of Shopify collection images.

Reviewed by

Michelle Meyer
Updated July 7, 2023.
Any e-commerce website must include images. Your customers can't physically touch your products, so your images must be optimized for the best outcomes because they have the power to make or break a sale. Below, I discuss the benefits of optimizing your images for your business.
1. Reduces My Website's Loading Time
As a Shopify business owner myself, I KNOW the value of image optimization for website speed. Basically, if your website takes too long to load because your images are too big, users will leave your page, which increases your bounce rate.
Compare these images, showcasing a bad site taking 25.7 seconds to load fully and a better one taking only 13.5 seconds. I suggest using software (like GTmetrix in this example) to keep an eye on your website's performance and to guide you to the areas that need improvement.
2. Enhances My Brand
One expert tip I've learned is to always use PNG format for images with transparent backgrounds and JPEG format for product images. This will greatly reduce the file size without sacrificing quality. High-quality, well-lit, and well-framed images are crucial for your credibility. Customers will be more inclined to buy when they see photographs that appear professional. Compare this blurry image with one that showcases the product's details clearly.
3. Attracts Shoppers Who Use Google Images
Here's a secret: your customers aren't just searching text anymore—they're searching images too. You can boost the likelihood of customers clicking over to your website by ensuring your optimized product images appear at the top of search results. So, if you're selling anything related to the Baby Shark phenomenon, you want your products to show up here.
» How do you increase your images' ranking? Optimize your alt text for better SEO
4. Increases My Conversions
At the end of the day, it's about the bottom line. I want to establish a strong brand and speed up my website because I want to increase my conversion rates and lead my customers further down the sales funnel. Optimizing images is one of my starting points. Trust me when I say it's one of the aspects that makes or breaks a business.
» Consider these tips when optimizing your Shopify product images
Easily Optimize Your Shopify Collection Images With Egnition's App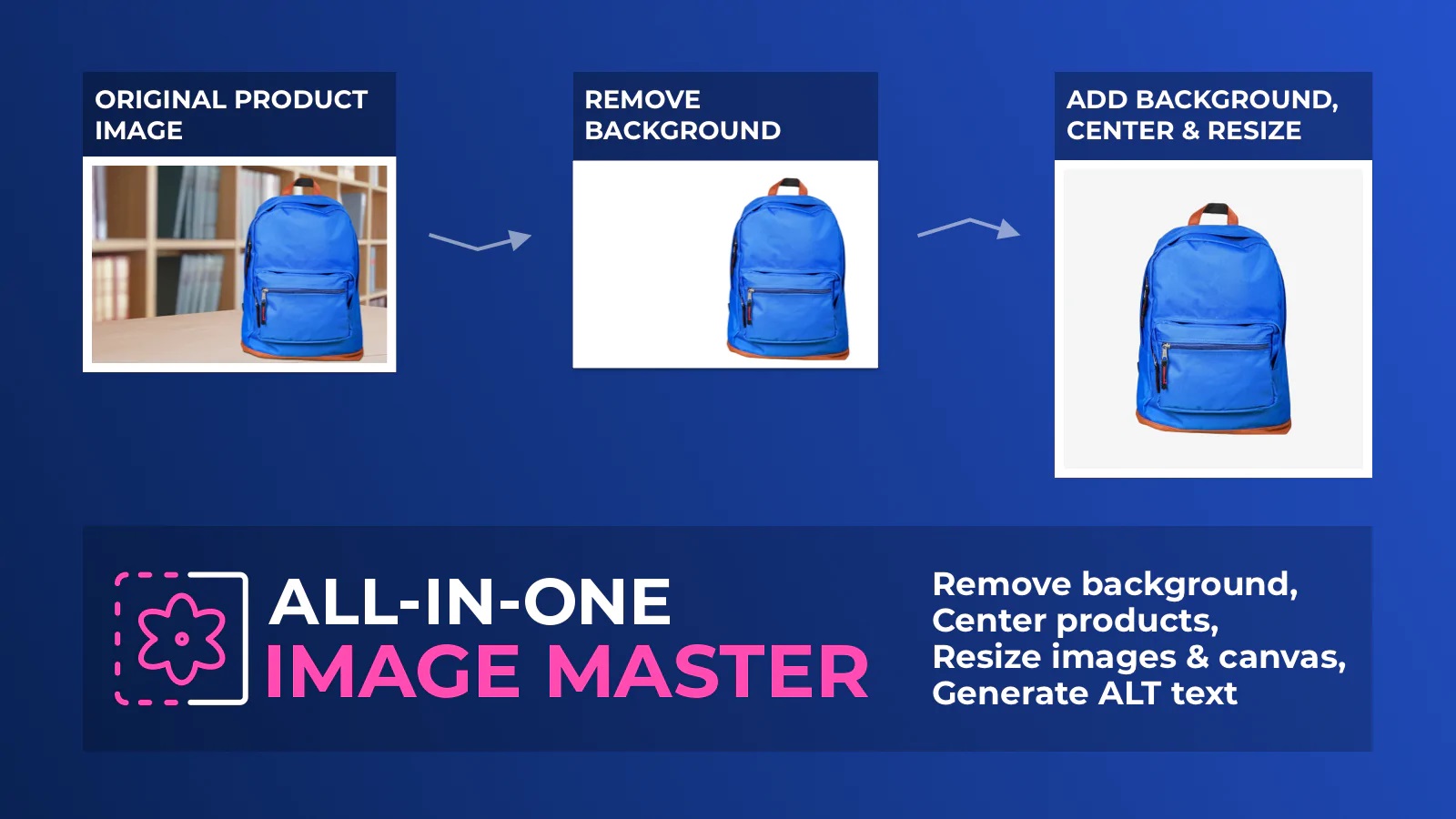 Seamlessly Optimize Images for Unified Collections
Install App
Features
-
All features included in all plans
Credits-based operation
-
Credits don't expire
Instead of manually optimizing all my Shopify collection images, I use an app like All-In-One Image Master by Egnition. Automation is your best friend—I just need to choose my settings, then I can bulk edit, compress, and optimize my images. All the collection images look the same and give my brand an extra boost. The app also automatically creates alt text for my images, which helps my SEO. Most importantly, it saves me time (my greatest asset).
» Find out more about this handy tool by reading the following All-In-One Image Master review
Can't find what you're looking for?