Multi-Store Inventory Management Apps: Enhancing E-Commerce Success

By

Kelli Harris

Reviewed by

Viktorija Cosic
Updated August 25, 2023.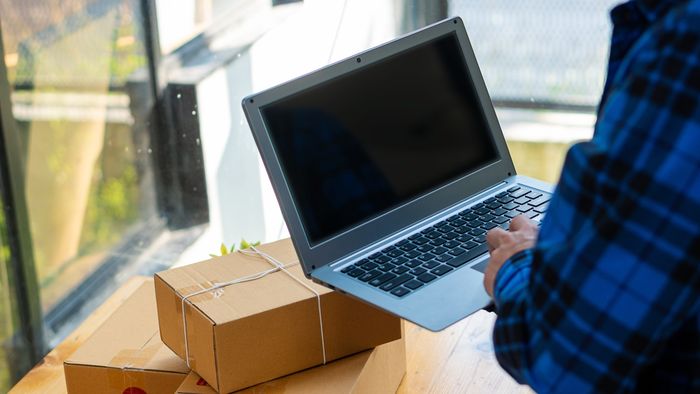 Running a network of online stores demands efficient inventory management. Unless you're willing to dedicate hours each day to tracking stock levels, order statuses, and shipping data, a reliable multi-store inventory app is indispensable.
Multi-store inventory apps help you streamline your operations across multiple sales sources and locations, such as marketplaces, e-commerce, retail, and wholesale.
These apps sync with shopping carts and backend systems, ensuring real-time insights into stock levels, order statuses, and sales trends. This blog post explores the significance of these apps and presents a selection of top-notch solutions.
Why Opt for a Multi-Store Inventory App?
Effective inventory management is pivotal for e-commerce businesses seeking strategic growth. By embracing a multi-store inventory app, you gain a competitive edge, effortlessly reaching a broader customer base irrespective of geographical barriers. The advantages are multi-faceted:
Centralized management:

Simplify

inventory management across all locations

with a centralized platform. Uniformity in information reduces complexity and ensures consistency.

Real-time insights:

Gain real-time visibility into stock levels and sales across your stores. This foresight prevents stockouts and optimizes replenishment.

Effortless order fulfillment:

Seamlessly fulfill orders with accurate inventory data. This not only boosts customer satisfaction but also reduces shipping times and costs.

Informed decision-making:

Detailed analytics empower businesses to make informed decisions about stock allocation, pricing, and growth strategies.


Best Multi-Store Inventory Apps for Your E-Commerce Business


Multi-Store Sync Power acts as a central hub connecting your multiple Shopify stores. Catering to both B2B and B2C domains, its standout features encompass:
Automatic inventory updates across linked stores

Simultaneous creation and update of products and collections

Maintenance of distinct pricing structures

Alerts for missing or incorrect

SKUs

and barcodes
With detailed analytics, Multi-Store Sync Power equips you to track sales trends and optimize profits.
» Learn more about this handy app in the following Multi-Store Sync Power review
Out-of-Stock Police excels in real-time inventory control across multiple stores. Its capabilities include:
Custom rules to handle

out-of-stock products

in collections.

Automatic tagging of out-of-stock items.

Improved visibility and SEO for out-of-stock products.

Alerts for timely reordering based on stock levels.
» Gain an in-depth understanding of this Shopify app in the following Out-of-Stock Police review
Bestsellers reSort offers advanced inventory organization for multi-store management. With its comprehensive set of sorting rules, you can tailor the order of products within collections across various stores. This capability ensures that each store's inventory is optimized to suit its target demographic, boosting sales potential and overall customer satisfaction. You can finely tune each store's inventory presentation for maximum impact by arranging products based on:
Revenue

Inventory

Sales

Bestsellers

Views

Creation or publish date
» Interested in learning more about this app? Read this Bestsellers reSort review
Simple Sample Data can help you fully test your development stores before launching them. This includes:
Populating your store in one click with all or some of the features—products with images, orders, customers, smart and custom collections

Choosing from 3 fully developed sample data themes
By providing accurate dummy data during store creation, you can create a standardized foundation for inventory management practices across multiple stores. This consistency simplifies the process of later implementing inventory management strategies.
» Discover more in this Simple Sample Data review


Other Inventory Management Techniques


While multi-store inventory management offers a tailored approach to optimizing e-commerce strategies, it's equally valuable to consider the merits and limitations of other inventory management methods.




ABC Analysis



This method identifies the most popular and least popular stocks.

Safety Stock

An inventory management philosophy that prioritizes safety stock ensures that there is always spare stock reserved in case the business is unable to restock those items.

Minimum Order Quantity

To cut costs, a company that relies on minimum order quantity will order small amounts of merchandise from wholesalers in each purchase.

Consignment

When using consignment inventory management, a company withholds paying its supplier until a particular product is sold. Until the inventory is sold, that provider also retains ownership of the inventory.
Elevate Efficiency and Witness Business Flourish
As an e-commerce store owner, managing your inventory is crucial to the success of your business. With the increasing competition in the market, it's important to stay ahead of the game by streamlining your operations and improving efficiency. A multi-store inventory app can help you achieve that and take your business to the next level. Overall, a multi-store inventory app is a powerful tool that can help you optimize your operations and improve your bottom line. Whether you're a small business or a large enterprise, investing in the right inventory management solution can make a world of difference for your e-commerce business.