Connect Your Shopify Store With Cloudflare: Third Party eCommerce Domains
Linking your Shopify store to Cloudflare is a seamless integration that enhances eCommerce performance

By

Elijah Adebayo

Edited by

Dyllan Hopewell
Published November 1, 2023.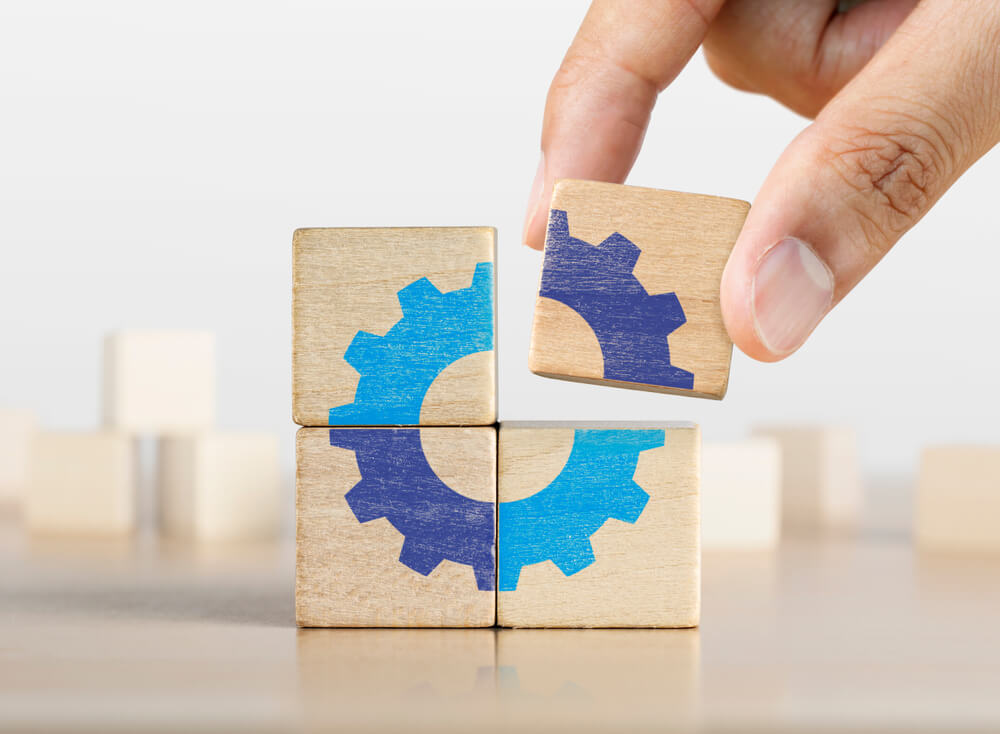 Every eCommerce platform thrives on speed, security, and dependability, and Shopify is no exception. To optimize your store's performance and security, you can connect it to Cloudflare, a robust content delivery network (CDN) and security service. Cloudflare's global network can help your Shopify store load faster, protect it from cyber threats, and ensure consistent uptime.
A study showed eCommerce platforms using Cloudflare reduced bandwidth usage by up to 60%, speeding up load times. For Shopify store owners this can be the edge you need in a competitive market. Here's how to get your Shopify store set up with Cloudflare.
A Step-by-Step Guide to Connecting Cloudflare With Shopify
For this guide, we're assuming you're starting from scratch. If you already have a Cloudflare account, you can skip to step 2.
1. Create a Cloudflare account
Visit the Cloudflare homepage.

Click the

Sign Up

button on the homepage dashboard.

Enter your email address and create a strong password.

Follow the on-screen instructions to complete the account creation.
2

. Add your Shopify domain to Cloudflare
You can create a new Cloudflare zone for your Shopify domain by clicking on the

Add a website or application

button.

On the next page, you must add your domain name to get started.

Once logged in, click on the

+ Add a Site

button.

Enter your Shopify store domain name and then click

Continue

.

On the next page, choose a plan (the

free plan

works great for starters) and click

Continue

.
3. Configure DNS settings for Shopify within Cloudflare
After adding your site, you'll be directed to the next step, where you'll be prompted to review your DNS records.

Here, you'll see a list of DNS records. Add the A record and CNAME record for your www subdomain if they're not present.

Click

Continue

and complete the remaining requisites.
4. Enable SSL/TLS encryption
In your Cloudflare dashboard, navigate to the

SSL/TLS > Overview

tab.

Choose

Full

for the SSL/TLS encryption mode. This ensures secure customer transactions.
Test your site's performance before launching with sample data
To quickly and easily test your Cloudflare Shopify connection, you can use a dummy data generator like Egnition's Simple Sample Data to create dummy test data. This will save you the time and effort of manually generating dummy data to test your site's performance in a safe environment.
Generate products with images.

Test user journeys and flows by generating customers and orders.

Delete test data with one click.
Optimizing Cloudflare settings for Shopify
Connecting Shopify with Cloudflare can make your store faster, more secure, and better handle high traffic. Cloudflare's CDN delivers content faster, image optimization speeds up page loads, the Web Application Firewall (WAF) protects against threats, and load balancing prevents crashes. These enhancements boost speed, fortify security, and make the customer experience seamless.
Common Concerns and FAQs
Will my Shopify store experience downtime during the integration process?
When properly integrating Shopify with Cloudflare, the transition is typically seamless. Most merchants experience minimal to no downtime.
Will using Cloudflare with Shopify affect my SEO rankings?
Cloudflare can maintain or even improve your SEO. Cloudflare's SSL/TLS encryption is a plus for SEO.
Do I need technical expertise to manage Cloudflare for Shopify?
While it can be a plus, it's not a necessity. Both platforms offer intuitive interfaces. Still feeling uneasy? Both Shopify and Cloudflare provide comprehensive guides and tutorials for extra support.
Can I use Cloudflare with a custom domain for Shopify?
Yes. Integrating Cloudflare with custom domains for Shopify is straightforward. Doing so not only enhances your brand's professionalism but also reaps all the performance and security benefits Cloudflare offers.
Related Articles